Georgia Wealth Management
Westminster Wealth Management Empowers Georgia Residents with Remote Financial Planning Services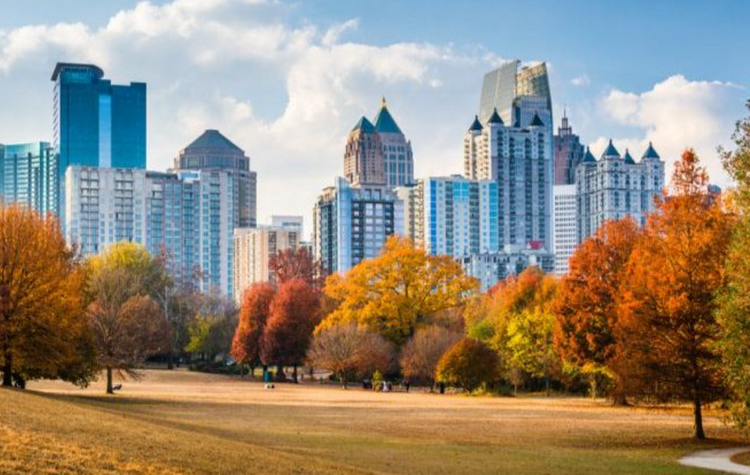 1. Customized Financial Planning:
Financial planning is not a one-size-fits-all endeavor. Westminster Wealth Management recognizes this and tailors its services to meet the unique financial needs of Georgia residents. From Savannah to Atlanta and beyond, the firm's financial advisors understand the intricacies of the local economy, tax laws, and investment opportunities, ensuring that clients receive personalized financial guidance aligned with their specific goals.
2. Remote Accessibility:
The convenience of remote financial planning services is a game-changer. Georgia residents can now access Westminster's expertise without the need to travel to an office, making financial planning a seamless part of their lives. Virtual meetings, secure document sharing, and digital signatures facilitate easy communication, enabling clients to connect with their advisors at their own convenience.
3. Expertise in Local Regulations:
Navigating the complex web of state-specific tax regulations and financial laws is a crucial aspect of financial planning. Westminster's financial advisors are well-versed in Georgia's taxation environment and can provide valuable insights into tax-efficient strategies. This knowledge proves particularly beneficial when it comes to estate planning, as advisors understand local probate and inheritance laws.
4. Comprehensive Financial Planning:
Westminster Wealth Management takes a holistic approach to financial planning, addressing a wide spectrum of financial concerns. Whether clients aim to secure their retirement, fund their children's education, or develop sustainable income streams, Westminster's advisors create comprehensive financial plans that encompass all their unique goals and objectives.
5. Investment Strategies Aligned with Local Dynamics:
Investing wisely is a cornerstone of financial planning. Westminster's advisors harness their knowledge of both the local and global markets to design personalized investment portfolios for Georgia clients. This approach is indispensable for clients looking to grow their wealth, plan for retirement, or generate consistent income.
6. Educational Outreach:
Westminster Wealth Management is committed to enhancing financial literacy and empowering clients to make informed financial decisions. Through a range of educational initiatives, including webinars, seminars, and personalized consultations, Georgia residents can gain a deeper understanding of financial concepts, equipping them with the knowledge they need to navigate the financial world with confidence.
7. Ongoing Support:
Westminster Wealth Management understands that financial planning is an ongoing journey. Clients can expect regular check-ins, portfolio reviews, and adjustments to their financial plans to ensure they stay on the path to meeting their goals, adapting to life's inevitable transitions.