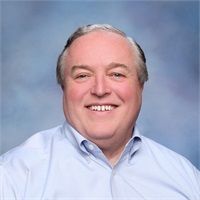 Kevin L. Lynch
Retirement & Estate Planning Specialist
Email: kevinl@westminsterwm.com
Phone: 908-904-4100
Fax: 908-904-1200
Registered to sell Mutual Funds & Variable Contracts in New Jersey, New York, Pennsylvania, Delaware, Maryland, North Carolina, South Carolina, and Florida
FINRA Series 6, 63, and 65 Licenses
Life, Health, Variable and Long-Term Care Insurance Licensed in New Jersey, New York, Pennsylvania, Delaware, Maryland, North Carolina, South Carolina, and Florida
Registered Representative of First Heartland Capital, Inc. and Financial Advisor of First Heartland Consultants, Inc.
Board Certification in Estate Planning (BCE)
Kevin is Board Certified in Estate Planning by the Institute of Business and Finance. The Board Certified in Estate Planning (BCE) designation is conferred upon candidates who complete an intensive year-long graduate school level program, designed to educate the advisor on every aspect of estate planning and taxation. Unlike other estate planning programs, the BCE course includes the postmortem experience. It is during this period of grief and anxiety that Kevin can provide added service and expertise to his clients.
In the next 20 years, executors and trustees will manage the transfer of more than $4.8 trillion in wealth from one generation to the next. To meet this pressing need and increased demand in the marketplace, Kevin is educated in a wide range of topics including separate property, wealth transference, pay-on-death accounts, estate and gift tax reduction strategies, various types of trusts, children from a previous marriage, consequences of divorce, separation and remarriage, disinheritance options, liquidity planning, probate, and after-death tax planning.
There are over a million people who provide estate planning advice; less than one percent of them have earned the BCE designation.
Background
Kevin L. Lynch is a Lifestyle Planning Specialist and owner of the Westminster Wealth Management Group (WWM).
Kevin takes a holistic approach to assist his clients work toward creating wealth to live their best life, while protecting and preserving wealth for future generations. Kevin advises clients on a wide range of financial issues like College, Retirement, Estate, Insurance, and Tax Planning.
Kevin is a registered representative with First Heartland Capital®, Inc. and holds Series 6, 63 and 65 licenses as well as Life and Health Insurance licensing. He is Board Certified in Estate Planning (BCE) from the Institute of Business and Finance and has a Certification in Long Term Care (CLTC®). He assists his clients in working towards protecting and preserving their wealth for future generations.
Kevin is President of the Somerset Chapter for the Society for Financial Awareness (SOFA). SOFA is a not-for-profit educational speaker's bureau whose mission is to educate individuals and businesses on financial matters. Through this organization, he volunteers his time each month to speak at churches, synagogues, community groups and companies, on a variety of areas of financial and lifestyle planning.
Prior to establishing Westminster Wealth Management, Kevin was an agent with the American Prosperity Group (APG) for eight and a half years. Before becoming an agent, Kevin was a senior executive with a large telecommunications company where he oversaw the operations of the international network, was responsible for a budget of $800 million and led an organization of 7,500 telecom professionals. He was the senior executive responsible for the company's network recovery following the 9/11 disaster in New York City in 2001. He was recognized by Rudolph Giuliani, the Mayor of New York City, for his exceptional leadership during this disaster recovery effort.
Kevin graduated from The College of the Holy Cross in Worcester, MA with a BA in Economics. He also holds a Certification in Executive Management from the Wharton School of the University of Pennsylvania.
Kevin was recognized with the prestigious, Paul Harris Fellow Award by the Rotary Club of Montgomery/Rocky Hill. This is the highest honor awarded to a person dedicated to service to the Rotary club, the community, and the world.
Kevin lives in Montgomery Township New Jersey with his wife, Terry, and four children, Kevin, Sean, Kate and Michael. When not assisting people with their fiscal health, he enjoys spending time with family, playing golf, working with or engaging in activities with the local Rotary Club and volunteering his time and talent to his church and community.