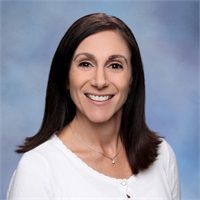 Andrea Cresti
Client Relations Manager
Email: andreac@westminsterwm.com
Phone: 908-904-4100
Fax: 908-904-1200
Andrea Cresti is the Westminster Wealth Management Group (WWM) Client Relationship Manager. Andrea has been with the WWM team since its founding. Andrea plays a key role in building, maintaining, and strengthening client relationships. She manages the daily operations and support for the team while ensuring an excellent customer experience. Andrea works with the team to develop marketing, advertising, sales, and public relations materials to ensure WWM is meeting the needs of existing and potential clients.
Andrea began her career as a Graphic Designer for a small Advertising and Public Relations firm and then moved to Merrill Lynch. During her 10-year career at Merrill Lynch, Andrea worked as a Corporate Trainer, providing technical and professional development to Financial Advisors and Customer Service Personnel. Prior to joining WWM, Andrea worked at American Prosperity Group (APG) as the Customer Service and Office Manager.
Andrea received her Bachelor's Degree in Fine Arts with a concentration in Graphic Design from Montclair State University.
Andrea lives in Skillman, New Jersey with her husband, three children and rescue dog. She loves spending time with her family, entertaining, decorating, volunteering, and attending her children's activities and sporting events.